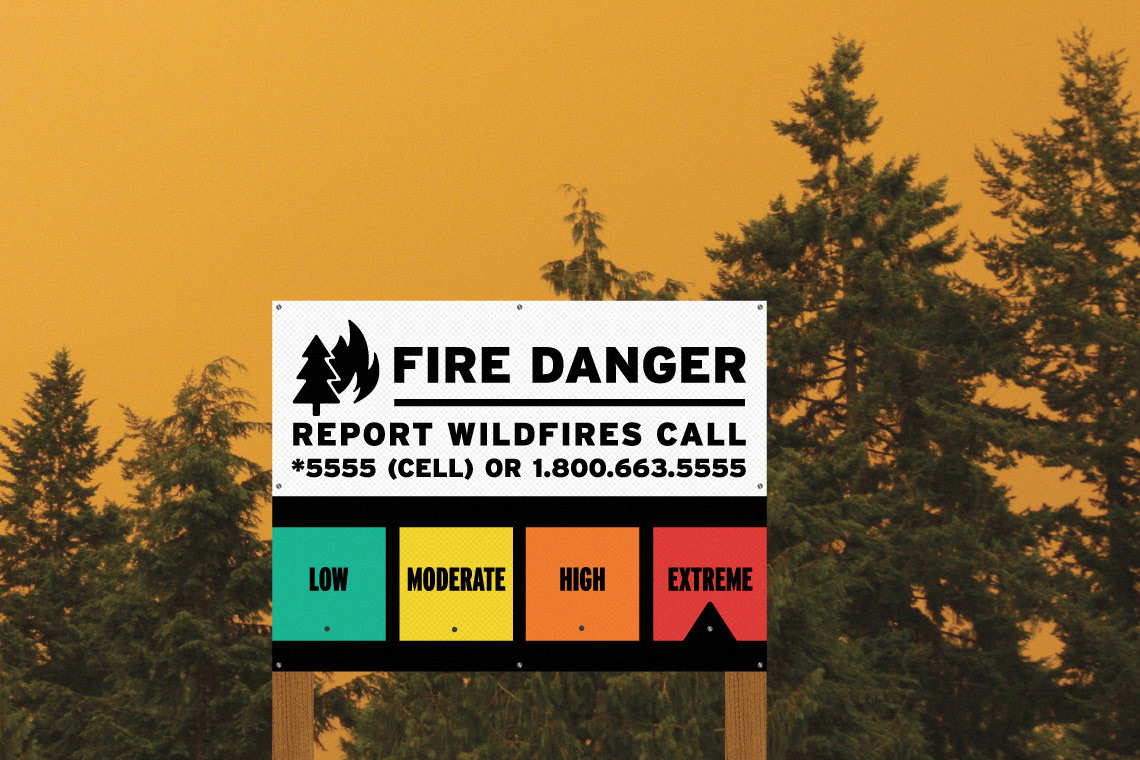 Free! Fire Danger Rating Sign Design
A Migration Design
Initiative Project for BC Communities
With BC declaring a State of Emergency due to Wildfires this year, and since my small town in BC didn't have a Fire Danger Rating Sign, I designed one. If your town in BC needs a sign also, this Fire Danger Rating Sign design is free! Download print-ready files below and print with your local Sign Printer.
If needed, ask your Sign Printer to change the location and size of the drill holes.
Not from BC, but want to print the Sign? No worries! Download editable files to change the emergency phone numbers.
Specifications
• Fire Danger Rating Sign size: 48 w x 36 h inches
• Triangle Pointer size: 6 w x 4.73 h inches
• To be printed on Reflective Vinyl w/ Anti-Graffiti and UV Permanent Laminate on Aluminum
• Fasten to Marine Grade Plywood and attach to 2 or 3 posts
• Triangle Pointer is to be attached to the Sign with bolt and nylon nut w/washer



Download Files from button below (links to Dropbox)


• Print Files .ai (Adobe Illustrator 2021)
• Print Files .pdf
• Specifications/Project Description Notes for Printers .rtf (plain text file)
• Proofing Only Files .pdf
• Working Files .ai (Adobe Illustrator 2021) to edit text
• Working/Editable File Notes .rtf (plain text file)



Sync Interstate Font
• Interstate Black and Compressed Black is found at Adobe Fonts here
Scope


• Sign Design



Credits




Design

Migration Design
Type

Interstate designed by Tobias Frere-Jones from Frere-Jones Type